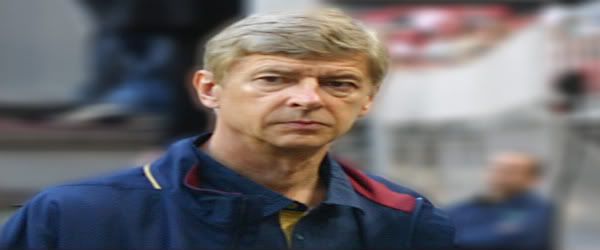 by: Play For the Future
Building a top player is like building a house:
(Foundation) technique – technical work is very important at this age and it's what you look for, anything else is a bonus.
(1st floor) physical – will they be quick and strong enough for top level football?
(2nd floor) tactical – does he understand the game? How can I relate to you when you have the ball where do I go?
(Roof) Mental – how much do you want to be successful? Disco on Friday night or rest for a game on a Saturday?
What can young players learn from watching Cesc Fabregas?
How much he is ready to give to be good. When you get up in the morning we are always torn in between being in the comfort zone and wanting to be the best. It is when you get up in the morning saying to yourself "no I don't accept taking it easy today I want to be the best". This comes from a desire within to want to be a great football player.
Arsene Wenger –  Philosophy
Arsene Wenger is driven on by success. He is never content. Frequently known as the 'professor' he has a degree in engineering and a master's degree in economics which supports the theory that he is a complex and well educated man. He is known for being the type of manager who can surprise his players at times when needed in order to lift them and their performances. He believes that a manager in the modern game has to prepare better than the player. He doesn't drink because he believes that alcohol destroys people and uses the theory that "if you put diesel into a petrol car it doesn't go very far". He prepares so that if he picks himself for a game he will be ready to play even thought he is educated enough to know that this will not happen and he believes that this is the correct attitude and mentality to have.
He is not motivated by money. He believes that the measure of a good manager is by achieving success using the resources that are available to him and not spending money that you do not have. He believes in home grown players that come up through the academy and taught the Arsenal way.
Arsene Wenger believes that a manager has to have a global vision of the game he wants to play. In simple terms he is a great lover of a game based on technical skills, mobility, movement, dynamic game and he likes a creative game. He tries to build and scout players that are built around his idea of how the game should be played.
The success of the Spanish national side in Euro 2008 and the 2009 champion's league winners Barcelona is known to replicate Wenger's philosophy on how the game should be played. He says that;
"Barcelona is an example of a manager who has stayed a long time at a club and who has dictated the philosophy of the game. It shows you how important it is to every club to have a way to behave. Their success is a reward for a positive philosophy for the game, this is good for football. It shows you to stay in the history of the game you need winning combined with style, art with efficiency and this is what Barcelona personalized"
Arsene also believes that winning is the consequence of playing well. It is important to combine an attractive game with efficiency. Defensive quality goes up because of today's powerful physical standards but the response is that attackers adapt to it and try new solutions and it is always a fight against each other and that's why in the last 20 years the game has improved.
He is a big fan of analysing games and he uses the performance index programme which shows the passing performance of a player. He has previously dropped players based on the results of this programme although he has not signed any players on this basis. He believes that football is a game based on opinions but in order to make the correct decisions opinion is not enough and that you need to know as much about the game and the player to make the right decision. This is where data and other statistics and resources come into play but he describes such resources as 'crutches' as they only help the manager make correct decisions and the manager has to use data with knowledge in order to do this.
Wenger states that he shares passion for the game and management with Alex Ferguson and that you should always try to move forward in relation to team building and development. In relation to referees and their mistakes he dismisses that point that referee decisions are part of the game and is a fan of the idea to bring video technology into the game to help referees. He said, 
"It's not part of the game. It's part of the fact that we are all human beings and we make mistakes but its not part of the game it's part of what a human being brings to the game" 
An interesting fact is that he says he does not know who the referee is before a game. He trusts that the referee is out to do his best in as fair a way as possible.
He simply does not see himself after his managerial career taking himself into the boardroom as he is a man who loves being out on the pitch everyday working with what he calls 'his players'.